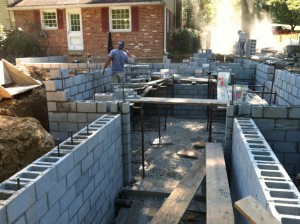 We are a residential and light commercial construction company that started in 1992 offering both construction and management to best implement the scope of work.
We design and implement construction improvements to better serve todays families including additions to enlarge kitchens, family rooms, and master suites.  We remodel basements to gain livable and storage space.  We install patios and decks to bring indoor living outdoors.
We are located in Haverford, PA and service the Main Line, Chester County, and Philadelphia.  Our Pennsylvania Home Improvement Contractors License number PA 054333
Much of our work is referral based and consists of repeat clients.  Projects range in size from $25,000 to $ 2,000,000.
We employ full time expert craftsmen with staff size ranging from 6 to 8 employees enabling us to maintain greater control, scheduling, budget, and most important quality.  We also complete day to day maintenance and upkeep for our clients.